Symposium Spotlight: Dave Powell
On today's Symposium Spotlight we would like to introduce you to the authority on the battle of Chickamauga and numerous other Civil War topics. If you have not read one of this historian's works or seen one of his presentations, you will want to make sure to be in the audience for Dave Powell's session at the 2020 Emerging Civil War Symposium.
David A. Powell is a graduate of the Virginia Military Institute (1983) with a BA in history. He has published numerous articles in various magazines, and more than fifteen historical simulations of different battles.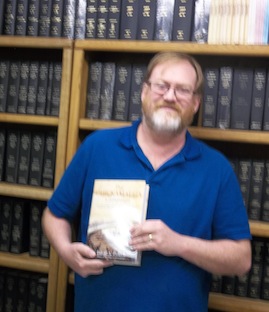 For the past decade, David's focus has been on the epic battle of Chickamauga, and he is nationally recognized for his tours of that important battlefield. The result of that study are the volumes, The Maps of Chickamauga (2009), Failure in the Saddle (2010), and the three volumes of a Chickamauga trilogy. The Chickamauga Campaign: A Mad Irregular Battle was published in 2014, The Chickamauga Campaign: Glory or the Grave appeared in 2015; and the final volume, The Chickamauga Campaign: Barren Victory, was published in 2016.
David and his wife Anne live and work in the northwest suburbs of Chicago, Illinois. He is Vice President of Airsped, Inc., a specialized delivery firm.
You can find out more information about the 2019 Emerging Civil War Symposium by clicking here. Don't forget to take advantage of our special rate for hotel accommodations in the area!
---
---