ECW Podcast "Ancestor Research" Is Now Available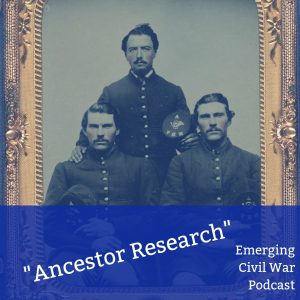 Interested in researching your Civil War ancestor? As Dan Welch explains, there are plenty of resources available to get you started.
In the new podcast, Dan and Chris discuss ways to find ancestors, trace family history, and explore the surrounding history with some practical tips that you can try this week!
This podcast is available to all ECW Podcast subscribers via Patreon. Not enlisted as a subscriber? It's easy at Patreon. For more details about our podcast, please check out our customized Patreon Page.
We'd love to hear about your ancestors who fought in the Civil War. Let's chat in the comments…
---
---